Shop Black Friday Deals (2020)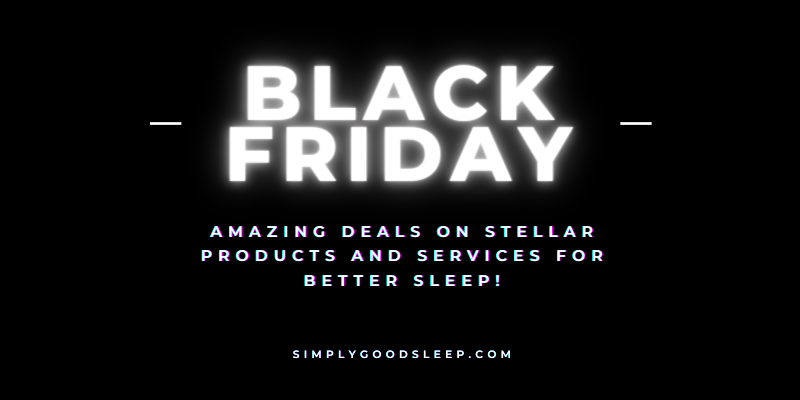 Black Friday is on Friday November 27, 2020.  As the unofficial start of the holiday shopping season, Black Friday usually attracts large crowds and long lines at brick-and-mortar retailers.
However, Black Friday this year is going to look a lot different due to the global COVID-19 pandemic. Many of us would probably be doing our holiday shopping online and many retailers will be offering amazing online Black Friday shopping deals.
So if you have Christmas gift shopping in mind, or if you have your eye on a few treat-yourself purchases, we're here to steer you towards amazing Black Friday deals online.
Start the holiday season off right by scoring great deals and finding the perfect sleep gift for your loved ones or yourself. Use this list and click the merchant name to find the best Black Friday sales for Black Friday 2020. Check back here often for more deals as we continue to update this page. We'll try to find everything you need to make holiday shopping right at home online a breeze.
Check out these deals on gifts for family, friends, and maybe even a little something for yourself. Make Black Friday 2020 your best one yet!
When you purchase through our links, we may earn money from our affiliate partners. Also, as an Amazon Associate, we may earn from qualifying purchases.  Details here.
Mattresses
Enjoy 30% off mattresses and 2 free pillows through November 29.
Deal 1: Save up to $300 Off Signature 12″ Mattress and get 2 free pillows through December 12
Deal 2: Get up to $250 Off 10″ Original Mattress and 2 Free Pillows through December 12
Deal 3: Enjoy up to $300 off Adjustable Base through December 12.
Deal 4: Save up to $40 off Mattress Protector through December 12.
Deal 5: Get Up to $50 off Sheets through December 12.
Deal 6: Enjoy up to $40 off two-pack Pillows through December 12.
Deal 7: Save $800 off Evolution 15 Hybrid plus score 2 Free Pillows ($198 Value) through December 12.
Save $1250 on Plush Luxury Sheet Set and Organic Bedroom Mattresses and get 25% off on pillows, toppers, bedding & beds through November 29. Use coupon code: BLACK2020.
Pillows, Sheets, Bedding
Get $200 Off Mattresses + Free Mattress Protector + Free Pillow + Free Shipping through December 01.
Enjoy 20% off sitewide (excluding bundles) for Black Friday & Cyber Monday at Yogasleep through November 30. Use code: BLACKFRIDAY20 at checkout.
Black Friday Sale available every Friday and Saturday through November and the first week of December. Use code: XMAS15
Anti-Snoring Devices
Get two mouthpieces for the price of one with code: BFBOGO through December 4.
Sleep Trackers
Save 10% Off Sitewide with coupon Go2Sleep10 through December 31.
Other Favorites
Save $100 on the D4 and D7 with code NEATOBFCM from November 27 – 30.
Amazon
20% OFF Sitewide except promotional items with code 20BF2020NC through November 30.
Bedroom Decor
Save 15% off everything (enjoy 20% off all orders over $150) and FREE Shipping (all days except November 26) with code BF2020 through November 27.
Save on BLACK FRIDAY with DecoratorsBest! 15% Off with Code BF20 starting November 26 through November 29.
15% Off on Our Best Selling Gifts & Flowers with code BEST15 through December 31.
Decorate your bedroom (and your home) with these lovely plants currently available at Leon & George – Zanzibar Gem, Monstera Deliciosa, Fiddle Leaf Fig Bush, Cast Iron Plant, and more! Limited quantities!
Sleep Starts With Fresh Air
Medical grade filtration, quiet purification for a safer and healthier air in your bedroom and your home. Get 10% off the Alen BreatheSmart 75i, Alen BreatheSmart 45i, Alen BreatheSmart Classic, and Alen BreatheSmart FLEX True HEPA air purifiers, or take 15% off these air purifiers when you buy them with an autoship filter subscription. For U.S residents only. Free shipping.
Enjoy great deals on their High Performance Air Purifier & Surface Sanitizers laboratory-tested to neutralize up to 99.99% of indoor germs, aeroallergens, mold, odors, and more…
$50 off Germ Defender, $100 off Air Angel, $250 off Boomerang, $175 off Commercial AO3000X through November 30, while supplies last.
Sleep and Relaxation
Enjoy $50 off Muse 2 or Muse S with code BFCM20
Enjoy on-demand yoga for fitness for men! Get 25% off membership through November 30. Check out their 7-day trial for $1. No yoga experience required.
Get FREE Shipping on orders $50 or more in the US!
Sleep and Aromatherapy
Enjoy 35% off sitewide for all your aromatherapy needs! Free shipping to all locations in U.S.
Enjoy 20% off any diffuser with code CYBER20 on November 30.
Must-Have Sleep Accessories
Looking for sleep masks, body pillows, white noise machines, blue-light blocking glasses, or weighted blankets? Join the Manta Sleep Club and enjoy 10% off your first order.
99% blue-light filtering eyewear designed by an optometrist. Fast, free shipping for US orders through November 30.
Sleep Programs
Learn how to get your baby to sleep during the night with The Sleep Sense Program