Tips to Keep the House Clean with Neato Robotic Vacuum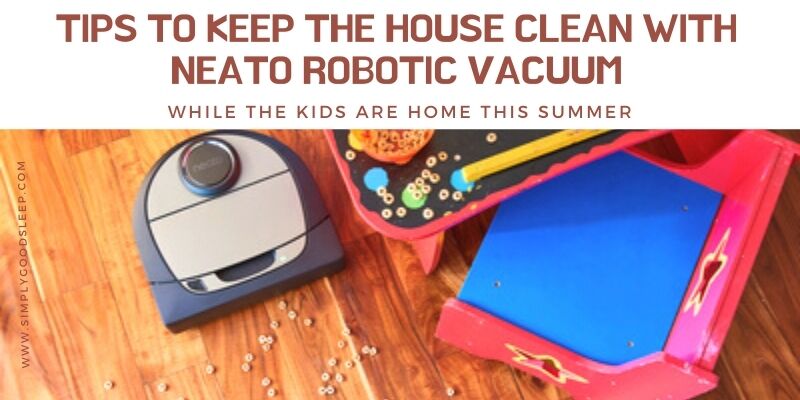 Ahh, the summer is here, and the kids are home! It's a great time to take a break from the hustle and bustle of the work week and spend time with your family. But when the kids are home, it can be challenging to keep your house clean. You want to spend time with your kids, but if they're staying home all day, you need a way to stay on top of your home chores without the kids constantly driving you crazy. You need an assisting hand or maybe an assisting robot? Neato Robotic Vacuum is your answer!
With Neato robotic vaccum, you don't have to worry about picking up all the debris and dirt from around the house – it's done for you! With this machine, you can now be free from the stress of cleaning and spend your precious free time with your kids (and also sleep well at night)!
Simply Good Sleep may earn a commission, at no cost to you, if you purchase a product after clicking on a link from our site.
What Is Neato Robotic Vacuum?
Technology has truly transformed the way people live their lives. From automated car washes, self-driving cars, and electric automatic doors, we have found ways to make life easier and much more efficient.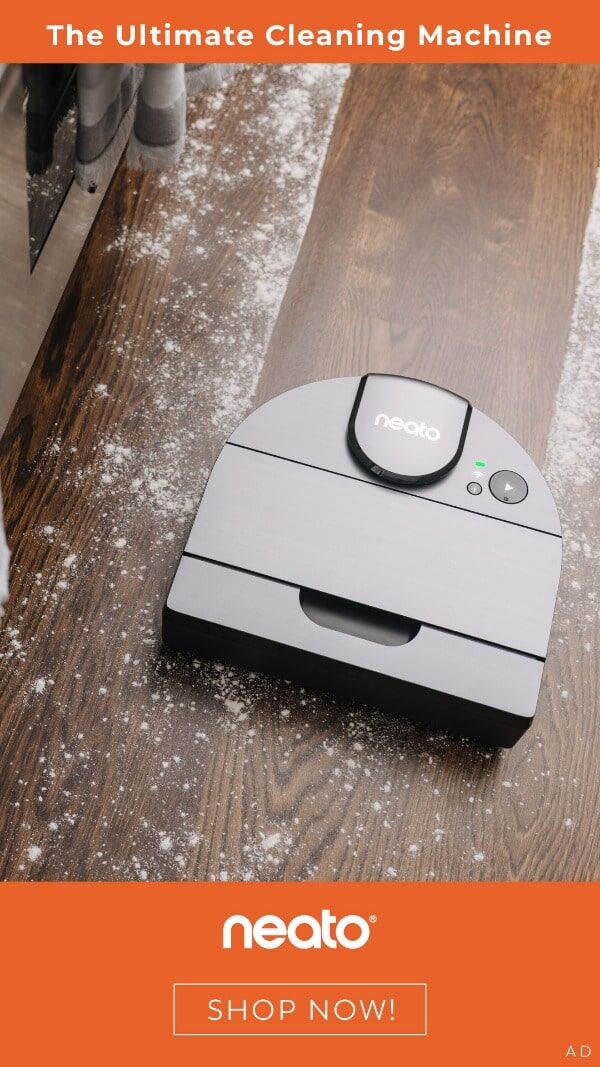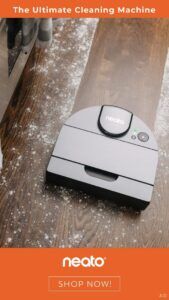 However, vacuuming has always been a tedious and time-consuming task. It demands constant attention and vigilance – a hard thing to do when you have kids to chase after or a husband to placate. But with Neato Robotic Vacuum, vacuuming is no longer a burden.
Neato is intelligent enough to map out and clean any room in the house in a matter of minutes. Its sensor and multitude of advanced technology scans the room and navigates with precision.
Its cutting-edge algorithms and infrared sensors allow it to distinguish between walls and obstacles – meaning efficient and highly effective cleaning while its superior suction power and filters ensure that your house is always clean.
Still not satisfied if Neato is the right cleaning companion for you?
Well, Neato is not the ordinary robotic vacuum that brings you much more than vacuuming. To help you understand the true potential of this robotic vacuum, here are a few helpful ways how Neato can improve your life and help you with chores around the house:
1. Neato Robotic Vacuum 70% More Coverage Than Typical Robotic Vacuum Cleaners
What good is a robot vacuum cleaner if you still have to manually clean the house?
That's where Neato shines.
With its smart mapping and scanning technology, Neato will map your entire home and clean every room in record time.
Plus, Neato's D-shaped design allows it to clean even the most hard-to-reach places in your abode without needing any assistance. You don't even need to program it.
Just power up the vacuum set the cleaning mode, sit back and relax – Neato will do the rest.
2. Enjoy Better Cleaning with Smarter & Faster Navigation
We are all too familiar with even the most advanced robotic vacuum cleaners hitting and running into walls, furniture, and edges while trying to navigate through tight corners and irregular surfaces.
Their sensors are no match for a lot of objects, especially if they are hard-to-reach and placed at certain awkward angles. However, Neato has taken this shortcoming into account and programmed its sensors to be smarter and faster.
Featuring LIDAR, which utilizes the same technology used by self-driving cars, Neato is able to navigate with ease through any corner or even along the contours of the wall, as well as into the hard-to-reach spaces while giving you the peace of mind of knowing that your home is being cleaned.
So, no more sweating over all the chores – your robot is on the job!
3. No More Pet Hair with Neato Robotic Vacuum
Boasting industry's leading pet picker-upper technology, Neato can easily clean up pet hair, dirt, and debris from carpets, under couches, and any other surface your pet frequents.
Neato's pet hair removal technology easily collects all the dirty bits from upholstery, thus keeping your home clean, safe, and hygienic.
So, if you are one of those pet owners who are not fond of vacuuming but desire your home to be clean, you now have an easy solution with Neato Robotic Vacuum.
4. Get Better Sleep with Neato Robotic Vacuum
Get better sleep knowing that your home is clean. No more stressing over all the hard-to-reach and ugly spots around the house that you never see – Neato will clean them all.
BONUS 5. Neato Robotic Vaccum is Aesthetically Pleasing
Your modern home deserves a modern robot vacuum. Neato's compact robotic vacuum cleans every room in your house and looks awesome doing it.
From the classic Neato black color to the functional D shape design, its clean lines and sleek body make it one of the most stylish robot vacuums on the market.
Furthermore, the D-shaped design helps Neato's brushes to reach tight spots and corners for better efficiency. So, no more bending over to clean under the bed and along with wall corners – Neato does all the hard work for you.
Conclusion
Neato is the perfect robot vacuum for busy parents who want to spend quality time with their kids but still want a helping hand with their house chores. With this well-designed, easy-to-use robotic vacuum, all you have to do is remote start it and enjoy cleaning – with no more need for physical exertion.
So get your Neato Robotics vacuum today, and make this summer the best one yet!