7 Sleep Tips for Caregivers to Get the Amazing Sleep They Need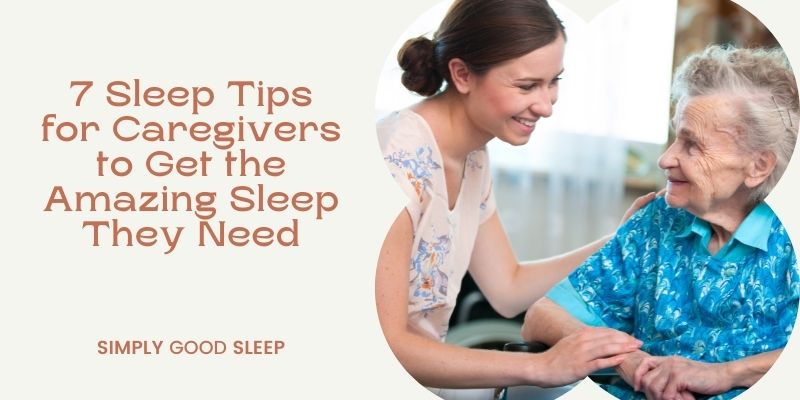 The biggest challenge of caregiving can be making time to sleep. You, as the caregiver, and the one you care for both need you to get enough sleep and be well-rested. Here, we discuss how a caregiver can get amazing sleep that he/she needs by exploring sleep tips for caregivers.
Extent of Sleep Problem Among Caregivers
Research has shown that many caregivers struggle with poor sleep and this affects the quality of their life which leads to increased risks of deteriorating physical and mental health.
According to the Family Caregiver Alliance, as much as 70% of caregivers report issues with sleep;  41% of caregivers reported having been awakened from their sleep at night by the person to whom they provide care.
Not getting consistently restful sleep can cause health issues to you, including caregiver burnout, and reduce the quality of care the caregiver provide for others.
Of course, you can overcome this and incorporate healthy habits to ensure you are getting enough sleep, and here is how.
Sleep Tips For Caregivers
Sleep Tips for Caregivers #1: For Amazing Sleep, Hire Respite Care
It is okay to ask for help and hire a home nurse if you can so you can get enough sleep. Not getting proper sleep can impact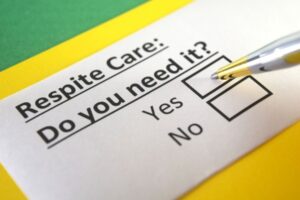 every aspect of your life as your brain will lose the ability to function optimally. This can have serious consequences for your health.
Ask your doctor for referrals or call your local Agency on Aging. Browse online for information about different types of providers, from Personal Care Assistants to Registered Nurses.
Hire a home nurse and give yourself the break you deserve. If you can't hire then talk with other family members who can take turns providing care.
Sleep Tips for Caregivers #2: Use A Remote Monitor to get Amazing Sleep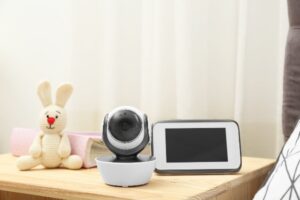 Sleep in a separate room and use a remote monitor so that they can still have access to you while you sleep.
This will ensure that the person you are giving care to knows you are there even while you catch up on some much-needed sleep.
Sleep Tips for Caregivers #3: Keep A Sleep Diary
This will help you in keeping track of your sleeping patterns.
When you track your sleep you can know where you can find the time and you can then utilize that time to try to fall asleep.
Sleep Tips for Caregivers #4: Take naps
Try to get in as many naps as possible so that you can recharge. However, the best way to make the most of your naps is to take a twenty-minute nap.
Sleep Tips for Caregivers #5: Join A Caregivers Group For Support
Sometimes knowing that other people are also going through the same thing gives us a sense of support and comfort.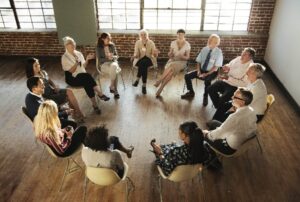 You can also get this by joining a support group with similar people. You can connect with people who are in the same situation as you so you can all help each other out.
Having a source where you can vent and rant to people who understand you can lift a burden off your shoulders.
It will also lower your stress and help you with your sleep.
Sleep Tips for Caregiver #6: Declutter Your Room
Distractions can take away our ability to fall asleep. This is why you should declutter and keep only the things you need in your room. This includes a pillow and mattress that provide maximum support and ensuring that the room is completely dark and quiet when you plan on sleeping.
Related Articles:
Japandi Style Bedroom for Better Sleep
Tidy the KonMari Way for Better Sleep
Wheelchair Accessible Bedroom Design
7 Simple Steps to Feng Shui Your Bedroom
Sleep Tips for Caregivers #7:  Additional Sleep Tips for Amazing Sleep
If all of this doesn't work for you, then here are some more tips to consider:
Other articles of interest:
Tips to Keep the House Clean with Neato Robotic Vacuum
How to Buy the Best Weighted Blanket for Sleep
How Technology Can Help You Sleep Better
Meditate & Sleep Better with Muse S Headband
Best Sleep Masks: Block Light, Get Better Sleep!
Final Words
Providing care to others can take a toll and this is why you should take time to give yourself the same care as well.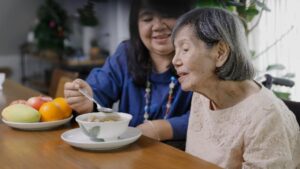 Never be afraid to ask for help and prioritize your sleep over everything else because you deserve love and care too. Follow the sleep tips for caregivers discussed in the blog article to get the amazing sleep you need and deserve!
If you want more resources and tips feel free to contact us now!